Ceremony and Small Garden Reception
Outdoor wedding in the beautiful gardens! Private gated event open to you and your guests!
All Ceremony packages include:
Staff to setup/takedown everything in packages
Ceremony at Gazebo Garden
2 white altar arrangements
Wood chairs based on your package size
Sign in table with white linen
Gift table and white linen
Unity table and white linen
Bride & Groom, up to 10 guests limit, over go to next package
$1200 For 1 hour ceremony rental
$250 security deposit
Bride & Groom, up to 30 guests
Over 30 at $50 per person to 40 limit
$1400 For 1 hour ceremony rental
$250 security deposit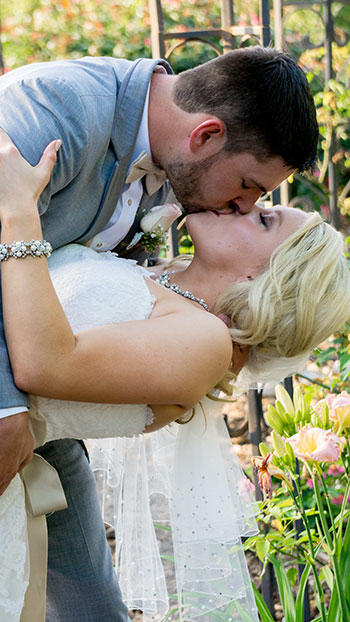 $500 off when purchasing both ceremony and reception package on this page.
All vendors must sign our vendor form and be pre-approved to do business on our property before you hire them. Vendor Forms and insurance are due 30 days before event.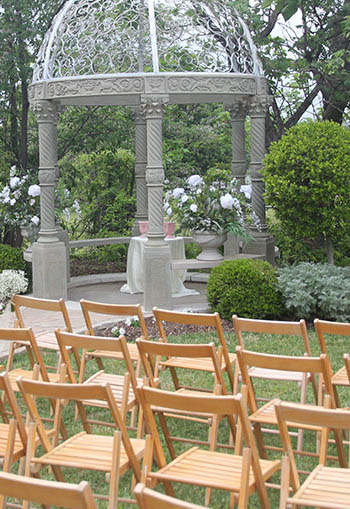 #1 Small Garden Reception
Bride & Groom, up to 30 guests
$900 For 1 hour reception
$250 security deposit
Package includes:
Round tables and white cloths
Up to 30 wood chairs
Cake table and white cloth
Punch table and cloth
Punch bowl, fruit punch & plastic punch cups
Small Garden Reception is sold only with purchase of
#1 Ceremony package ($1200)
#2 Ceremony package ($1400)
We honor prices on our official website only.
Additional 1hr. is added to package for you to setup/takedown your decor and items.
Additional time can be purchase at $300 per hour.
Bring in your homemade food ready to go on buffet.
More info at tours
You're Invited To Tour
The Estate!
Call today to schedule your appointment.